Basics of Geology: All About Rocks and Minerals
"ROCKS AND MINERALS" (Narrator) AN EERIE CALM ROLLS ACROSS SOME BARREN STRETCH OF LAND, BUT DEEP WITHIN THE EARTH SOMETHING STRANGE AND BEAUTIFUL IS HAPPENING. WITHIN MOMENTS, RUMBLINGS FROM BELOW BREAK THE SILENCE AND IN A TREMENDOUS EXPLOSION OF FIRE AND HEAT, MOLTEN LAVA SPEWS FORTH IN ALL DIRECTIONS, BEARING WITNESS TO THE FURY BELOW. WITHIN THE EARTH'S MOLTEN LIQUID ROCK, MINUTE PARTICLES CALLED "ATOMS" DANCE WILDLY IN EVERY DIRECTION.
AS THIS MOLTEN MASS COOLS, THE MOVEMENT OF ATOMS SLOWS DOWN AND SIMILAR ATOMS BEGIN BONDING THEMSELVES TOGETHER IN AN ORDERLY FASHION. THIS PROCESS IS CALLED "CRYSTALLIZATION" AND RESULTS IN THE FORMATION OF SOLID MINERALS. IF CONDITIONS ARE JUST RIGHT, ATOMS OF THE SAME MINERALS WILL CONTINUE TO BOND TOGETHER, CREATING WONDROUS CRYSTAL SHAPES. THESE CRYSTALLINE FORMS REPRESENT AN OUTWARD EXPRESSION OF THE INTERNAL ARRANGEMENT OF ATOMS. BUT WHAT HAPPENS WHEN TWO OR MORE MINERALS OF DIFFERENT TYPES CRYSTALLIZE TOGETHER? WE THEN HAVE THE BIRTH OF A COMMON ROCK. FROM GREAT GRANITE BOULDERS TO PRECIOUS GEMS OF EVERY HUE, ROCKS AND MINERALS COME IN ALL SIZES, SHAPES, AND COLORS. ALL ROCKS ARE MADE UP OF SMALL CRYSTALS CALLED: THERE ARE OVER 2,000 TYPES OF MINERALS IN THE WORLD, BUT ONLY ABOUT 20 MINERALS ARE COMMON. THEY MAKE UP OVER 95% OF ALL THE ROCKS IN EXISTENCE. SOME MINERALS CONTAIN METALLIC ELEMENTS THAT CAN BE EXTRACTED OUT AND USED TO BUILD MANY PRODUCTS THAT WE USE EVERY DAY.
OTHER MINERALS ARE USEFUL FOR THEIR CHEMICAL COMPOUNDS IN FLAVORING OUR FOOD. SALT IS A GOOD EXAMPLE. GRAPHITE IS USED IN A NUMBER OF DIFFERENT PRODUCTS. WE FIND IT AT THE CORE OF ALL PENCILS. STILL OTHER MINERALS ARE VALUED FOR THEIR NATURAL BEAUTY AND ELEGANCE. GEMSTONES AND JEWELRY ARE JUST A FEW OF THESE TREASURES. BUT HOW DO GEOLOGISTS DISTINGUISH ONE MINERAL FROM ANOTHER? THEY USE CERTAIN TESTS TO IDENTIFY AND CLASSIFY MINERALS.
WE, TOO, CAN TRY SOME OF THESE TESTS AT HOME WITH A SIMPLE MINERAL KIT. THE TRUE COLOR OF A SPECIMEN CAN BE DETERMINED BY A: A LUSTER TEST EVALUATES THE SHINE OR REFLECTIVE CHARACTERISTICS OF A MINERAL. MINERAL HARDNESS TESTS DETERMINE HOW SCRATCH-RESISTANT OR "ABRASIVE" A MINERAL IS. MINERAL CLEAVAGE IS ANOTHER TEST THAT DETERMINES HOW A MINERAL BREAKS APART. THIS CAN PROVIDE VALUABLE INFORMATION ABOUT ITS STRUCTURE. OF ALL THE MINERAL CHARACTERISTICS, THE CRYSTAL STRUCTURE IS PERHAPS THE MOST IMPORTANT CLUE TO MINERAL IDENTIFICATION. THE CRYSTAL FORM IS A VISIBLE EXPRESSION OF THE MINERAL'S INVISIBLE INTERNAL ATOMIC STRUCTURE. SOME CRYSTALS TAKE YEARS TO FORM, WHILE OTHERS CAN ACTUALLY GROW IN A MATTER OF DAYS. WHEN CONDITIONS ARE JUST RIGHT, CRYSTALS CAN GROW IN BEAUTIFUL AND WONDROUS WAYS. PRECIOUS GEMSTONES ARE CUT FROM THESE PURE CRYSTAL FORMS. THESE RARE STONES ARE VALUED FOR THEIR ELEGANCE AND BEAUTY.
MINERALS SERVE AS THE BASIC BUILDING BLOCKS FOR ALL COMMON ROCKS. HOWEVER, TO FURTHER UNDERSTAND AND CLASSIFY ROCKS, WE MUST KNOW HOW THEY ARE FORMED AND HOW THEY CHANGE OVER TIME DUE TO THE POWERFUL FORCES IN NATURE. MOST GEOLOGISTS REFER TO THE ROCK CYCLE TO EXPLAIN THE ROCK TYPES AND HOW THEY ARE RELATED. IGNEOUS, SEDIMENTARY, AND METAMORPHIC ARE THE THREE ROCK TYPES, AND THEY ARE DEFINED BY HOW THEY ARE CREATED. THE FIRST CLASSIFICATION OF ROCK IS CALLED: WHICH MEANS "FIRE-FORMED." DEEP BELOW THE EARTH'S CRUST, TEMPERATURES CAN GET EXTREMELY HOT. THE MOLTEN MATERIAL, OR "MAGMA," WHICH EXISTS BELOW THE CRUST, IS LITERALLY LIQUID ROCK. THIS MAGMA CAN EVENTUALLY REACH THE EARTH'S SURFACE THROUGH AN ERUPTING VOLCANO IN THE FORM OF LAVA. THE ROCK THAT IS FORMED AFTER THE LAVA COOLS IS CLASSIFIED AS: SOMETIMES MAGMA CAN COOL AND SOLIDIFY BELOW THE CRUST, WITHOUT EVER REACHING THE EARTH'S SURFACE.
THIS FORMS A ROCK KNOWN AS: GRANITE, WHICH COMPOSES OVER 75% OF THE EARTH'S CRUST, IS INTRUSIVE IGNEOUS ROCK. YOSEMITE NATIONAL PARK IN THE UNITED STATES, ONE OF THE WORLD'S GREAT WONDERS, HAS BEEN CARVED OUT OF A HUGE MASS OF GRANITE ROCK. BUT IF GRANITE ROCK IS FORMED UNDERGROUND, WHY DOES IT COVER SO MUCH AREA ABOVE THE GROUND? THE ANSWER TO THAT IS UNDERSTOOD WHEN WE CONSIDER THE GREAT NATURAL FORCES OF THE EARTH. OVER MILLIONS OF YEARS, THE EARTH'S TECTONIC PLATES HAVE BEEN SLOWLY UPLIFTING AND REARRANGING THE LAND ON WHICH WE LIVE.
COMBINED WITH THE DESTRUCTIVE FORCES OF WEATHERING AND EROSION, NEW LAND CAN BECOME EXPOSED AS OLD LAND IS BROKEN DOWN AND TRANSPORTED AWAY. IN FACT, WEATHERING AND EROSION ARE INSTRUMENTAL IN FORMING THE SECOND TYPE OF ROCK. WE CALL THIS TYPE: WATER, WIND, AND ICE ARE CONSTANTLY AT WORK BREAKING DOWN AND TRANSPORTING ROCK FRAGMENTS. OFTENTIMES, VAST QUANTITIES OF ERODED ROCK MATERIALS SETTLE AT THE BOTTOMS OF STREAMS, LAKES, AND RIVER DELTAS. WHEN A THICK PILE OF FRAGMENTS OR SEDIMENT ACCUMULATES, THE PARTICLES NEAR THE BASE OF THE PILE BECOME COMPACTED BY THE WEIGHT OF THE OVERLYING LAYERS. OVER LONG PERIODS OF TIME, THESE SEDIMENTS ARE CEMENTED TOGETHER TO FORM A SOLID ROCK– A SEDIMENTARY ROCK. THIS PROCESS OF COMPACTING AND CEMENTING IS CALLED: WE CAN FREQUENTLY CLASSIFY THE VARIOUS SEDIMENTARY ROCKS ACCORDING TO THE GRAIN SIZE OF THEIR SEDIMENT. FOR EXAMPLE, A CONGLOMERATE ROCK IS MADE UP OF RELATIVELY LARGE PEBBLES OR "GRAVEL," WHILE SANDSTONE IS FORMED FROM EXTREMELY FINE SAND SEDIMENT.
SEDIMENTARY ROCKS ACCOUNT FOR ONLY A SMALL PERCENTAGE OF THE EARTH'S CRUSTAL ROCKS. HOWEVER, OVER 70% OF THE ROCKS EXPOSED AT THE SURFACE OF THE EARTH– THE TOP LAYER OF THE CRUST– ARE SEDIMENTARY. THIS IS EXTREMELY IMPORTANT TO GEOLOGISTS AS THEY CAN HELP ANSWER MANY QUESTIONS ABOUT OUR PLANET'S PAST ENVIRONMENT AND ITS INHABITANTS. SOMETIMES REMAINS OF ANIMALS AND PLANTS THAT LIVED LONG AGO CAN BECOME TRAPPED AND ARE TRANSFORMED WITHIN THE LAYERS OF SEDIMENTARY ROCK. THESE ARE KNOWN AS: GEOLOGISTS CAN USE THESE FOSSILS TO DETERMINE WHAT FORMS OF LIFE EXISTED IN THE ANCIENT PAST AND REVEAL CLUES ABOUT THEIR ENVIRONMENT. THEY ALSO INDICATE ANCIENT LAND AND WATER AREAS AND SHOW THE CHANGING CONTINENTS. FOR EXAMPLE, THIS FOSSILIZED ALGAE IS PART OF THE SEDIMENTARY ROCK "SHALE." THIS FOSSIL WAS FOUND IN THE STATE OF CALIFORNIA IN THE UNITED STATES, AND IS DATED TO BE: THIS SPECIMEN INDICATES THAT THIS LIFE FORM CAME FROM A TIME WHEN THE AREA WE KNOW TODAY AS CALIFORNIA WAS UNDER THE OCEAN WATERS. THIS FOSSILIZED SHELL IS AN EXTINCT RELATIVE OF THE CHAMBERED NAUTILUS.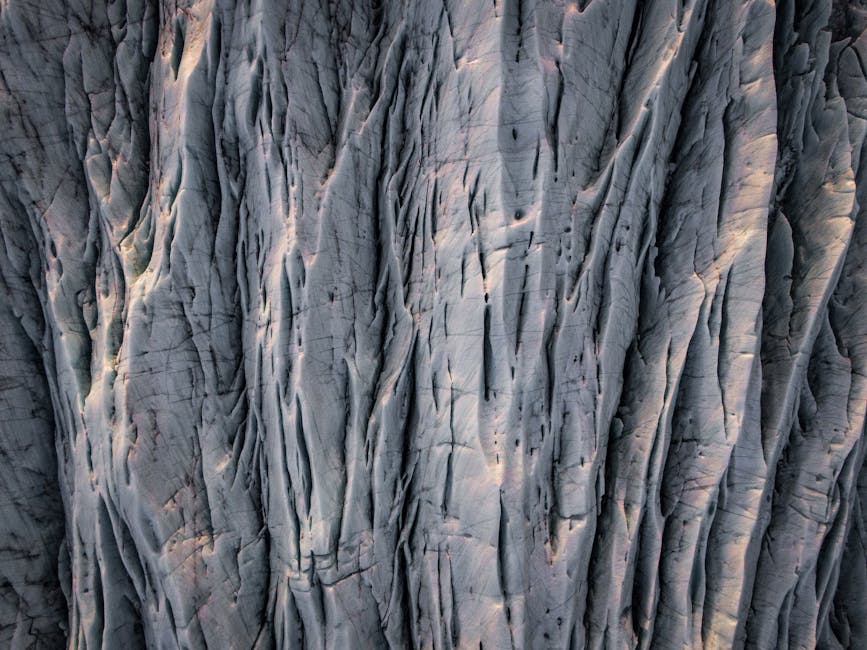 THIS FOSSIL IS FROM THE SAHARA DESERT AND IS DATED TO BE APPROXIMATELY: THIS SPECIMEN INDICATES THAT A PART OF NORTHWESTERN AFRICA WAS COVERED BY A WARM, SHALLOW SEA. THIS SPECIMEN OF THE MINNOW FISH FAMILY WAS FOUND IN THE GREENRIVER SHALE CLIFFS OF THE STATE OF WYOMING IN THE UNITED STATES. ITS COMPLEX INTERNAL SKELETON IS DATED TO BE 50 MILLION YEARS OLD AND BELONGS TO A TIME WHEN MUCH OF THE LAND WE KNOW AS THE NORTH AMERICAN CONTINENT WAS ABOVE SEA LEVEL. OVER THE MILLIONS OF YEARS OF THE HISTORY OF LIFE ON THIS EARTH, VERY FEW ORGANISMS HAVE BEEN PRESERVED AS FOSSILS. MOST OF THE FOSSILS DISCOVERED ARE THOSE OF THE HARD PARTS OF ORGANISMS. SHELLS, BONES, AND TEETH AS WELL AS SIMILAR HARD PARTS ARE THE MOST COMMON FOSSILS FOUND IN SEDIMENTARY ROCK. THE THIRD TYPE OF ROCK IS CALLED: "METAMORPHIC" MEANS "TO CHANGE FORM" AND THIS TYPE OF ROCK IS CREATED WHEN EITHER IGNEOUS OR SEDIMENTARY ROCKS UNDERGO A TRANSFORMATION.
BUT WHAT CREATES THIS CHANGE? HEAT AND PRESSURE ARE THE MAIN ELEMENTS THAT AFFECT CHANGE. AS ROCK LAYERS BUILD UP ON ONE ANOTHER, THE LAYERS THAT ARE NEAR THE BOTTOM BECOME GREATLY HEATED AND PRESSURIZED. THIS CAN TRANSFORM THE PARTICLES IN THESE ROCKS. THIS SEDIMENTARY ROCK IS CALLED "SHALE" BUT WHEN IT IS HEATED AND PRESSURIZED TO A CERTAIN POINT, IT WILL CHANGE TO THIS METAMORPHIC ROCK CALLED "SLATE." IF THE HEAT AND PRESSURE EXCEED A CRITICAL POINT, THEN ROCK MATERIAL CAN ACTUALLY MELT BACK TO A "MOLTEN," OR LIQUID, STATE. WHEN IT COOLS ENOUGH TO "CRYSTALLIZE," OR SOLIDIFY, IT THEN BECOMES A NEW IGNEOUS ROCK, THUS COMPLETING THE ROCK CYCLE. THIS ILLUSTRATES THE ONGOING PROCESSES OF ROCK FORMATION AND TRANSFORMATION. THROUGHOUT THE WORLD, WE CAN FIND MUSEUMS THAT DISPLAY ALL KINDS OF ROCKS AND MINERALS. THEY ARE ALSO GREAT PLACES TO STUDY FOSSILS AND DISCOVER SOME OF THE MYSTERIES OF OUR PAST. SINCE THE BEGINNING OF TIME, ROCKS AND MINERALS HAVE PLAYED A VITAL ROLE IN THE DEVELOPMENT OF THE HUMAN RACE.
IN THE STONE AGE, ROCKS WERE USED AS TOOLS FOR FOOD AND SHELTER AS WELL AS FOR WEAPONS. THROUGHOUT THE AGES, WARS HAVE BEEN FOUGHT AND COUNTLESS LIVES HAVE BEEN LOST TO GAIN OTHER NATIONS' PRECIOUS MINERAL RESOURCES. DURING THE INDUSTRIAL REVOLUTION, PEOPLE BEGAN TO BURN THE EARTH'S FOSSIL FUELS, SUCH AS COAL AND OIL, TO POWER THE MACHINERY IN THEIR FACTORIES. EVEN TODAY, WE ARE CONSTANTLY FINDING NEW USES FOR THE EARTH'S RESOURCES TO FURTHER EXPAND OUR SOCIETY.
THROUGHOUT THE WORLD, PEOPLE USE THEIR KNOWLEDGE OF ROCKS AND MINERALS AS PART OF THEIR EVERYDAY WORK. EACH YEAR, MILLIONS OF TONS OF RAW ROCKS ARE MINED FROM THE EARTH TO OBTAIN MATERIALS LIKE LIMESTONE AND GYPSUM, THE MAIN INGREDIENTS WHICH MAKE UP CEMENT. THE CONSTRUCTION INDUSTRY USES CEMENT FOR OUR FREEWAYS, STREETS, AND SIDEWALKS, AS WELL AS OUR BUILDINGS AND BRIDGES. A TYPICAL CEMENT YARD CAN SUPPLY UP 150,000 TONS OF CEMENT EACH YEAR. THROUGHOUT THE UNITED STATES, THERE ARE THOUSANDS OF CEMENT YARDS SIMILIAR TO THIS ONE. AT THE OTHER END OF THE SPECTRUM, THIS SPECIALIST USES ONLY ABOUT TEN POUNDS OF MINERALS FROM THE EARTH EACH YEAR. BUT HIS END PRODUCT HAS A MORE REFINED AND ARTISTIC VALUE. HE IS CALLED A: AND HIS JOB IS TO CUT, POLISH, AND PERFECT THESE CRYSTALS TO PRODUCE BEAUTIFUL JEWELRY AND GEMSTONES.
HIS WORK AND CONTINUED STUDY HAVE ENABLED HIM TO NOT ONLY PRODUCE BUT ALSO COLLECT SOME OF THE FINEST OPAL SPECIMENS IN THE WORLD. THESE PEOPLE ARE PART OF A TEAM OF GEOLOGISTS KNOWN AS: WHO USE THEIR KNOWLEDGE OF ROCKS TO UNCOVER, EXAMINE, AND IDENTIFY ANCIENT FOSSIL REMAINS. THIS 10,000-YEAR-OLD JAWBONE OF A MASTODON WAS RECENTLY FOUND IN SOUTHERN NEVADA IN THE UNITED STATES OF AMERICA. IT HAS BEEN BROUGHT HERE, TO SAN BERNARDINO COUNTY MUSEUM, IN CALIFORNIA TO BE CAREFULLY STUDIED AND PRESERVED. IN LABORATORIES AROUND THE WORLD, SCIENTISTS RUN TESTS TO HELP DETERMINE CLUES ABOUT AVAILABLE EARTH RESERVES. THIS WOMAN ANALYZES DATA RECEIVED FROM ROCK SAMPLES. HER GOAL IS TO FIND NEW DEPOSITS OF FOSSIL FUELS THAT REST IN HIDDEN RESERVOIRS UNDERGROUND. OIL IS FORMED FROM THE FOSSILIZED REMAINS OF TINY SEA ANIMALS MILLIONS OF YEARS AGO.
THIS OIL IS TRAPPED IN SHALE AND SANDSTONE ROCK BUT THROUGH SOPHISTICATED PROCEDURES IT CAN BE PUMPED OUT, REFINED INTO GASOLINE, AND EVENTUALLY USED TO POWER OUR MANY VEHICLES. IN THE UNITED STATES, PEOPLE CONSUME OVER THREE BILLION GALLONS– THAT'S 11 BILLION LITERS– OF OIL EVERY YEAR. HOWEVER, THE SUPPLY OF THIS EARTH'S MINERAL RESOURCES IS NOT ENDLESS. WE CONSUME MORE AND MORE EACH YEAR AND EVENTUALLY THE SUPPLY WILL RUN OUT.
OIL IS JUST ONE OF THE EARTH'S RESOURCES WE SOMETIMES TAKE FOR GRANTED; IT IS A NON-RENEWABLE RESOURCE, MEANING WE CANNOT REPLACE WHAT WE USE. TODAY WE USE AN INCREDIBLY STAGGERING AMOUNT OF MATERIALS TAKEN FROM THE EARTH TO SUPPLY OUR BUILDING NEEDS, ENERGY NEEDS, AND COMMON PRODUCTS THAT WE USE EVERY DAY. CONTINUED STUDY OF ALTERNATIVE RENEWABLE ENERGY SOURCES AND A GREATER EMPHASIS ON RECYCLING, BECOME INCREASINGLY IMPORTANT ISSUES WHEN WE CONSIDER THE POPULATION GROWTH AND THE RAPID CONSUMPTION OF THE EARTH'S RESOURCES. DURING THE LAST SEVERAL MINUTES, WE HAVE LOOKED AT A VARIETY OF ROCK AND MINERAL SAMPLES. WE'VE LEARNED HOW MANY OF THOSE SAMPLES ARE CLASSIFIED AND HOW THEY ARE FORMED. WE'VE ALSO SEEN JUST A FEW OF THE MANY PEOPLE WHO USE THEIR KNOWLEDGE OF ROCKS AND MINERALS IN THEIR EVERYDAY WORK. AS WE CONTINUE TO EXPLORE THIS FIELD, WE BEGIN TO UNDERSTAND THE IMPORTANCE OF CONSERVATION. WE ARE PRESENTED WITH NEW CHALLENGES AS WE DEPLETE OUR VALUABLE EARTH'S RESOURCES. WITH A GREATER APPRECIATION OF OUR LIVING PLANET AND AN UNDERSTANDING OF HOW IT WORKS, WE CAN MEET THOSE CHALLENGES. THIS IS THE DOMAIN OF GEOLOGY– THE SCIENCE OF OUR PLANET, EARTH.
CAPTIONING PERFORMED BY PILGRIM IMAGING, INC. 1. WHAT IS THE GENERAL NAME FOR THE MATERIAL THAT FORMS A UNIQUE CRYSTAL SHAPE? 2. A COMBINATION OF DIFFERENT MINERALS FORMS WHAT OBJECT? 3. WITHIN THE EARTH, WHAT HAPPENS TO THE ROCK WHEN IT IS EXPOSED TO VERY HIGH TEMPERATURES OF HEAT? 4. WHAT TYPE OF ROCK IS MADE UP OF SLOWLY-BURIED SEDIMENTS THAT WERE LATER CEMENTED TOGETHER BY DISSOLVED MINERALS? 5. HOW IS A METAMORPHIC ROCK FORMED? 6. HOW DO PEOPLE USE ROCKS IN THEIR EVERYDAY LIVES? 7. WHY IS RECYCLING IMPORTANT? 8. SALT IS A MINERAL. 9. FOSSILS PROVIDE IMPORTANT EVIDENCE OF HOW LIFE EXISTED IN THE PAST AND REVEAL CLUES ABOUT THEIR ENVIRONMENT. 10. THE WORDS, "IGNEOUS ROCK," MEANS "WATER-FORMED ROCK.".