【House Flipper】#1 お家をお掃除ってめっちゃAIっぽくないですか!?
Hello everyone! Virtual Gamer Kizuna AI here! Today we have a new game! House Flipper! Buy an old house… fix it up… and sell it That kind of thing? It's a pretty realistic game Let's get right into it! Your office is this shabby…*laughs* Shabby… *laughs* *inhales* Your office is this shabby shack! And your laptop is your sole command center, right What's this? Ah, I have to clean this up, I see Toss… toss… Toss… toss… Oh, it's falling, amazing Ah, amazing It falls And then? Right there, go inside Let's look at our email Your laptop Use your laptop to find work, purchase houses, and switch between them You don't have enough money to buy a house yet, but you've already received your first email Use! Email "My ex-boyfriend took my radiator from my house" "Good afternoon, I'd like to request your company to put my house in order" Face…
Pan…? *laughs* Facepaaaan…?
"Due to photos on Facepa, I know that my ex-boyfriend broke into my house, made a mess, and even stole my radiator as revenge" "There might be other things missing as well" "Please put my house in order and replace any missing appliances" "I ask that you not report this to the police-" Huh, why? "After I return home I will finish things with my ex-boyfriend myself" Ah, mop Alright I'll clean up this person's house So dirty!? Ah, wait, wait, the person who requested this is a woman, right? Isn't this pretty bad? Strong… In the first place, I don't have a room like this So I'm not too sure Does everyone…? Umm… Ah, right, this is because they broke in No treasure, huh… W-what is this-!? Is this blood!? Blood!? Huh? I want to re-position it Will this clean it? Oh, I can use the mop! I can use the mop Alright, I'll make it all pretty Back and forth… back and forth, back and forth… back and forth It feels really nice once it's all clean, huh Back and forth…
Back and forth, back and forth.. ah… Back and forth… back and forth… Oh, I don't actually need to go back and forth to clean Ah, man, I did it This is pretty big, huh? This looks good Purchase! [ This room is clean now so I'm installing the radiator! ] And then install it
[ This room is clean now so I'm installing the radiator! ] [ This room is clean now so I'm installing the radiator! ] Alright! Huh? Oh! Spin, spin, spin… spin, spin, spin…. I installed it! And then… clean the other room too Just a little bit left Pretty, pretty How's that?! Is the tutorial over? Finished! Open It really is dirty It really is dirty Become beautiful~ Is it getting moldy? It's not working! Email! I have two "Cleaning the garage" "Good afternoon, I'll get right to the point, I need you to clean my garage" "Please throw away all of the boxes, garbage and old tires" "Don't forget to clean the windows too" "Also, it's best if you don't touch the tools" "My husband doesn't like it when-" Ah, I see "He's unable to find them later, thank you" Right! Oh, this is…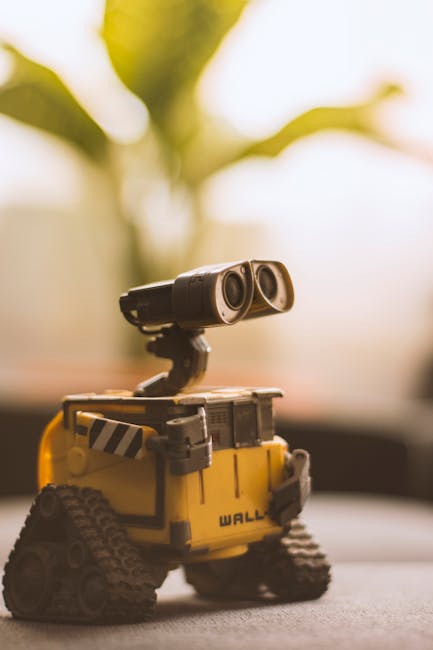 Is this the garage? Ugh, so dirty It's so dirty, well, they're requesting me because it's dirty I guess I'll make it all pretty Cleaning, cleaning There, all better, oh, I have to move this stuff Alright! And the bike… Hmm, where should I put it? I'll just put it in the center *mumbles* Okay Is it okay to throw the tires away? Well, it's fine! Alright, now it's all pretty Oh, I still need to throw away the stuff around here away All pretty And, I don't throw these ones away I think… yeah, that's right There are so many Is it okay to throw them away? Will they get mad at me? Like this? Clean that up, this area's dirty too, huh All pretty Don't you think it's gotten a lot cleaner? And I'm not supposed to touch the tools Oh, I need to clean the window too Wash the window, wash Ah, this looks like it'll be fun! Oh! This is really fun! Hmm? *laughs* I can't do it in a straight line This is tough, huh? Humans that can do this is really amazing Just a little bit more Oisho! I did it, it's all clean now, oh? How's that? Would it be better to put the bike near the side? Put it over there Alright! Am I done? Oh, there's some garbage over there Alright! What do you think? Oh, but there's still some dirt…
And garbage… is there more garbage? But they'll get angry if I touch the tools… Does it mean the tires? Ah, I can throw away the tires Finished And the dirt… Oh, I can clean this too! Oh, this is a pretty stubborn spot… oh, I got it It feels really nice once it's all clean, huh Do you think they'll be happy? Alright… all clean! Alright, I tried cleaning a bit today! What do you think? Aren't I great? I'm such a good girl Everyone, make sure you clean your rooms too So then, this was Virtual Gamer Kizuna AI! See you later! Urgent need of translators! JP to EN/ES
Join our Discord for all AI-chan news!
https://discord.gg/RYtUrt6 Translated by Anonymous fan
Proofread by Vortex and enragednuke.