GS 106 Geology Week 2 Video 4
Welcome back to week two and video four we are going to move forwarding into the major volcanic hazards that are associated with volcanic activity um… Now a great website to visit is this volcanoes.usgs.gov. um… it has a great inactive map to look at which you can see here um… shows you all over the united states uh… the different volcanoes, a little watch eye on Kilauea because it is currently active and all sorts of awesome features uh… you can go to different observatories Alaska, Hawaii, Washington, Oregon uh… great website to explore um… and they focus a lot mainly on the cascades uh… the major eruptions that he had in the past and what's happening now monitoring these volcanoes but also the CVO or the Cascade Volcano Observatory um…
Also has as a program where they can monitor and help other countries that have active volcanoes present as well which is pretty neat so uh… some other hazards that are associated with volcanoes especially with Cascade volcanoes are earthquakes landslides, pyroclastic flows, lahars ash or tephra in lava flows uh… ash or tephra is what is shot up into the air here in this photograph uh…and it can travel for miles or around the globe if the winds are right the gases present can produce acid rain uh… we can get what are called pyroclastic flows which is basically a very hot, dense flow that hugs the surface of the earth and basically incinerates everything in its path and can move uh… faster than a car. It can go hundreds of miles per hour Its just absolutely crazy um… lahars are produced when you have water or ice mixed in with this hot material melts the ice and then all the stuff flows in a big slurry down slope through any um… valleys that exist and then lava flows are typical lava flows um that exist as well um…so what we can do is after the major Mount St.
Helens eruption uh, what the uh… USGS did was to produce this hazard map so most volcanoes have this um for them you can look at the USGS site and find one for mount hood or do that here in the lab and uh basically it uses historical data and geologic data to basically figure out okay, when this volcano erupt in the past, what was affected, where did this debris go who it needs to be warned if this volcano is gonna go um…so we have three different zones on this map, zone one is basically the danger zone this is like if you're in this area you'd better run um or hide because basically you're gonna be um vulnerable to uh…
Some pretty hot pyroclastic flows, lava flows um and maybe some lahars. Zone two a little further away in yellow pyroclastic surges and flows and then zone three means you follow some of these valleys and those are the areas that will be inundated by the lahar flows You can see that some of that debris can go as far as the Columbia River and when Mt. St. Helens blew in 1980 the Columbia River had to be dredged because there was so much debris that made it down there so what um, the USGS has done is built these sediment retention structures which is basically a dam that will stop these flows, let the particles settle out and then they drain the water off later to stop that material from clogging up the rivers flow here you see Mt.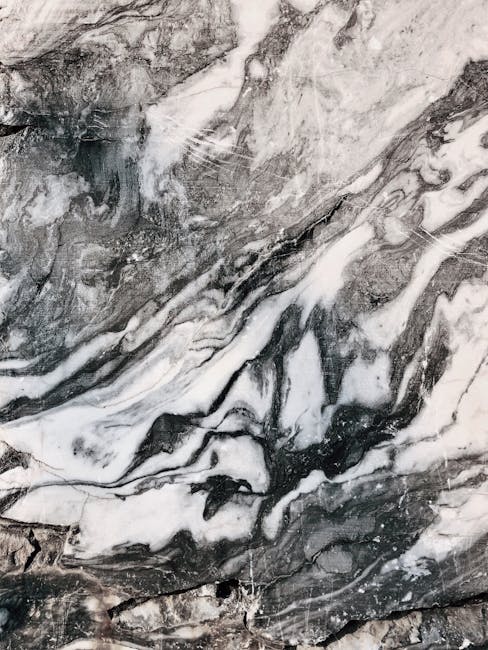 St. Helens eruption, here's the tephra, the ash that went up into the air and then the pyroclastic flow that hugged the surface um.. and this was produced by a landslide that basically collapsed one side of the mountain as it was erupting pretty intense stuff we also can get lava flows these are even more of a hazard in Hawaii where we have these effusive eruptions that can be produced. They're um pretty much unstoppable but if they are small enough you might be able to divert using rock walls or uh… water if it's small enough um… that usually not gonna stop it you can only divert it. An example is um in Hawaii when the Puʻu ʻŌʻō volcano erupted and basically buried and entire community um they couldn't stop it, it was too much lava, too fast and the whole place was just gone which is sad there is one person actually who still lives there he was protected his house did not get lost but he as to hike in and out because all the roads are destroyed You also can get Tsunami so when a volcano erupts, if enough material falls into the ocean or a sub-marine volcano occurs you can get Tsunamis that are produced um…
And kinda the um silver lining here is that these um… volcanoes have a pretty extensive monitoring system on them so the Cascades Volcano Observatory is um.. pretty awesome at at monitoring all these volcanoes and being able to figure out what's happening, is there going to be an eruption, should we warn people and here on Mt. Rainier we can see in the foreground here, um a monitoring site that has a that monitors seismic activity earthquakes the tilt of the surface and the GPS uh… so basically what they do at these sites is they um… measure some small earthquakes that can be produced as magma is moving underneath the surface that can be a sign that the volcano is going to blow measuring the surface tilt can be another another warning sign if magma and pressures building up inside the earth the surface is going to be deformed and then GPS units to see if things change at all it's a great map that you can view um…
Of Mt. Rainier and has all these different monitoring sights, you can click on each one it tells you what it's monitoring and it can you can look at this is monitoring seismic and if we look at the seismic data for the last twenty four hours we can see how many earthquakes have happened which is pretty neat I'll let you guys explore that on your own time those are the major hazards so make sure you visit those websites we're gonna look at them in lab as well and make sure you're prepared because we live in a hazard zone, we live close to a volcano and you need to know what to do you if it goes.
so check out those websites .